Shandong kerui petroleum technology co.,ltd.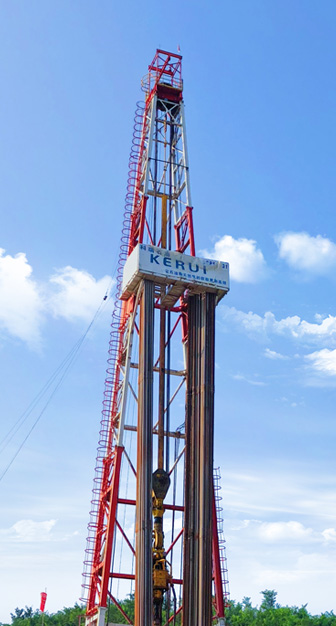 Shandong kerui petroleum technology co.,ltd. is an integrated solution and service provider who is specialized in oilfield stimulation and new energy development.


The business lines of the Company comprises oilfield stimulation, reproduction, CBM, shale gas,and geothermal energy development. To be more specific, the Company can deliver customized integrated solution and services of nitrogen and nitrogen foam application, drilling engineering, production engineering, surface engineering, well intervention, fracturing & acidizing, coiled tubing, lateral jetting, oilfield chemical, downhole tools, etc.


The Company has been certificated as national high tech enterprise in China, and has obtained hundreds of patents in unconventional oil & gas exploitation, comprehensive utilization of nitrogen, flue gas recycling use, lateral drilling, etc. Furthermore, the Company is collaborating intensively with world-class universities and authorized research institutes, for instance, Unconventional Oil & Gas Technology Research Center established with University of Calgary, Foam Fluid Technology Research Center cooperated with China University of Petroleum, and has set up long-term strategy partnership with dozens of institutes, such as PetroChina Exploration & Development Research Institute.
1010+ PhDs
200 200+ Service teams
300300+ Equipment
700700+ Overseas permanent staff
20002000+ Employs
The Company employs more than 2000 people, including over 10 PhD, and 80%+ of whom holds bachelor degree or above. Adhering to talent concept of internationalization, the Company deploys 700 overseas permanent staff including over 500 local employees, and the localization rate exceeds 70%.
The business is widely distributed in the Middle East, South America, Pan-Russia, Asia Pacific, Africa, Europe, North America, etc. Up to now, the Company has set up 200+ service fleets to provide integrated solution and services for more than 100 oil & gas fields in over 20 countries.